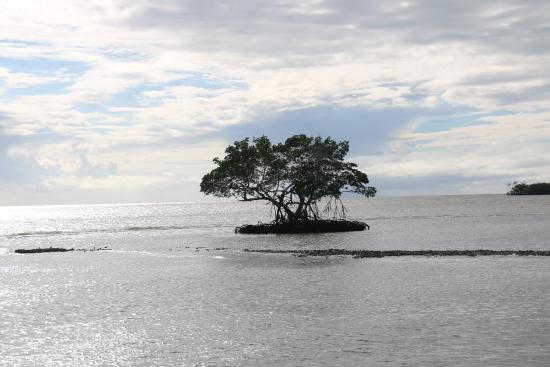 So you think you have arrived when you get to Captiva Island? Don't be too sure. It is true that everything that you could possibly desire in a tropical island vacation can be found right on Captiva Island, Florida. There are some of the best and most luxurious hotel facilities in the world and restaurants that will make you forget all about any healthy eating plan that you were trying to follow before you arrived. There are white sandy beaches and all that fresh salt air and abundant sunshine that make a tropical island…well….a tropical island paradise.
Captiva Island simply overflows with opportunities to engage in all of the tropical island activities…fishing, swimming, boating, scuba diving, etc. There are so many wonderful and entertaining activities that one could see themselves simply living forever in this paradise but there is even more than meets the eye.
Just because you have arrived in what is apparently a tropical paradise doesn't mean that there is not more of paradise to see. Think cruise!
There are many opportunities for cruises available on Captiva Island. One of the better known cruise lines is Captiva Cruises….that is the name of the company and a very fitting name it is. The line was founded in 1986 and is an excursion boat company. Cruises are available that last from only one hour up to half a day. Some of the most popular cruises that Captiva Cruises offer are:
The Dolphin Watch and Wildlife Cruise:
The Dolphin Watch and Wildlife Cruise last about an hour and a half. There are dolphins seen on about 95% of the cruises so the odds are very good that you will have to pleasure of seeing these magnificent creatures as you enjoy the sight from a comfortable and safe setting. There is narration provided on the Dolphin Watch and Wildlife Cruise by knowledgeable volunteers from the Sanibel and Captiva Conservation Foundation.
The Sunset Serenade Cruise:
This cruise features live music most often performed by Danny Morgan who is an island music legend. The Sunset Serenade Cruise lasts about one hour. There is always an open cash bar. Seeing the sun sink into the Gulf of Mexico while Island music is being played and a wonderful island drink is being enjoyed is a very romantic experience that won't be soon forgotten.
The Coya Costa Beach and Shelling Cruise:
This cruise is scheduled to last about three hours. It takes you to Florida State Park beaches that are undeveloped and are accessible only by boat. You are allowed from two to four hours to explore these undeveloped beaches, swim, in the clear warm water, bird watch or look for shells.
The Cabbage Key Cruise:
This one might be the most fascinating of all. It lasts a full half-day and it will take you to the famous Cabbage Island…the place that inspired Jimmy Buffet to write "Hamburger in Paradise". You will see a room in what is now the Inn that is papered in autographed dollar bills. The house that is now the Inn was built in 1938 by the famous novelist, Mary Roberts Rinehart.